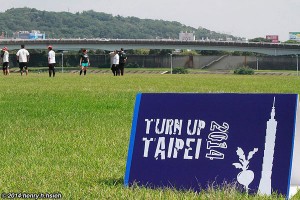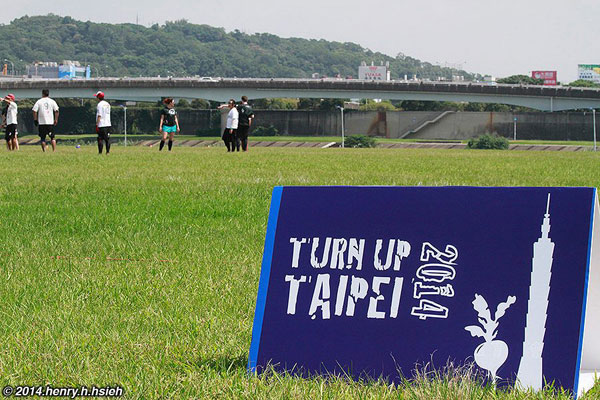 http://visualcage.ru
September 27-28, 2014The Lego Batman Movie (2017)
Taipei, Taiwan
Here Katherine Tse, the tourney director of the very successful Turn Up Taipei, gives us a glimpse of what it was like organizing first large scale international tournament in the Renegade Province.
For more information about ultimate in Taiwan tune into the Renegade Province Facebook Page and the Whisby Nation Facebook Page.
Thanks Katherine!
(I take responsibility for the title of the piece. Sorry)
Do you know which goods imported into Taiwan from mainland China are taxed the heaviest?
Towels, people; towels. Hand towels, beach towels, quick-dry towels, tournament memorabilia towels.
The Taiwanese government dunks a 200% tax on these pieces of cloth, regarding them as goods that can easily be made (and for cheaper) domestically. "It's in the interest of local businesses," the kind if unfeeling Fedex voice tells me on the phone. "Surely you can understand."
Oh, how I understand.
Turn Up Taipei (not to be confused with Taiwan Open) was conceived out of fire and desire to witness Asia ultimate replanted on Taiwan soil – and why not? Whisby Nation has been funding budget airlines since 2011 in flying to Korea, Hong Kong, the Philippines, and more, but we are far from being the sole team from this renegade province. We are merely blessed enough to have the opportunity to travel more than other Taiwanese players. The majority of local teams boast founding dates that precede ours, plus a fondness for that cap locks in name brainstorming. Competitiveness flourishes island-wide, too. Chief among those is our healthy rivalry with Taichung-based teams MIT-Ultimaholix and Arctic-Stars, while 7 Fighters and HaoCool duke it out southwardly.
But coaxing international goods (teams) into Taiwan presented no small feat – not to mention planning and hosting the actual tournament as well. From the outside looking in, what's a tournament but big patches of grass, two forms of liquid hydration, and a glorified costume party?
But that innocuous title of tournament director encompasses more, spanning into accounting, economics, promoter, salesperson, gardener, negotiator, translator, designer, and beyond. As with towels, so with life: that 200% tournament tax was paid in sleepless nights and copious caffeine.
Budget-strapped, we had the towels sent back to Guangzhou via Hong Kong at 30% shipping fees, where we plotted to split them into 20-some packages shipped to 20-some addresses across Taiwan. As they shot across the strait, we tied down kegs and party venue; mired in a Hong Kong warehouse as we hauled in tents and tables; dallied in another Hong Kong storage room while we roped out those big patches of grass; and finally enjoyed personal delivery to Cal's doorsteps just when Hong Kong Junk and other teams were making landfall for the registration party.
In one fell motion, overwhelming and surreal and unfathomable, we saw the towels for the first time on Saturday morning as international teams and local teams alike started warming up around Whisby Central, the culmination of 200% paid twice over.
And what a magnificent weekend it was. The sun shone; the Taipei 101 gleamed; and the ice came on time. Brass Monkey was filled, and kegs were emptied – because estimating 500+ people drinking is the same as getting 300+ people with Guambats drinking.
Best of all, the discs didn't hit the planes overhead as the airport feared. (Yes, we were required to apply with flight authorities swearing that nobody's throws would impede outgoing flights. When we're not playing with dogs, we're jacked-up Captain Americas in baggier pants, is that it?)
Now riddle this again: what goods imported into Taiwan are taxed the heaviest?
No, don't be ridiculous. It's not towels; we're never ordering with that company again; are you serious? Tournaments. That 200% taxed in sleeplessness, labor, stress, and Google spreadsheets was high – unreachably so on occasion – but worth every dollar we weren't paid to do it. Thank you all for turning up.
FINAL STANDINGS (https://www.facebook.com/whisbynation/posts/727748683946191)
1 Whisby Nation
2 Junk
3 ULTIMAHOLIX-M.I.T
4 IKU Ultimate
5 豪CooL飛盤隊
6 Huwa
7/8 Free Smile Island / Arctic Stars Zone
9 Whiskey Station
10 Unicorn
11 7-Fighters 飛盤隊
12 黑道
13 Disc Knights
14 Guangzhou Storm
15 國立體育大學飛盤隊(NTSUltimate-Cheetah)
16 Blaze
17/18 273 Club 歐吉桑俱樂部 / Guambats
[+] Finals MVP: Kami (Whisby) and Will (Junk)
[+] Taiwan MVP: Sabrina (273) and 聖博 (Arctic Stars)
[+] Mythical 7: Jessica (Guambats), Charlotte (Blaze), 樂咖 (7Fighters), David (Huwa), Enrique (Huwa), Fump Fump (273), and Russell (Guambats)
[+] Most Spirited: June (Disc Knights) and Jason (Storm)
The inaugural Turn Up Taipei 2014 tournament was hosted by Whisby Nation on September 27-28, 2014The Lego Batman Movie (2017). See photos from the event, or find out more about Whisby Nation.
Follow @asianultyblog and the Asian Ultimate Life Facebook Page for updates and awesome additional content!